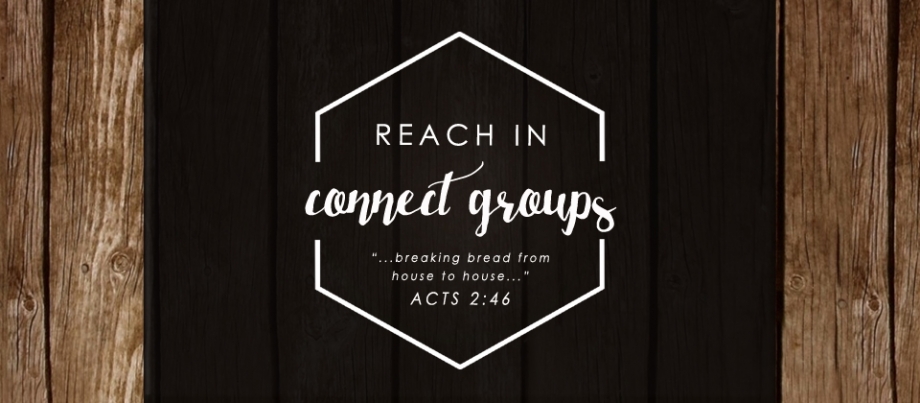 At Columbia Heights Assembly we believe that apprenticeship (discipleship) happens best in circles not rows. God created us for relationships. Connect Groups are what we call the small groups within our church and is the easiest way to connect with others.
A Connect Group is a small group 8-20 adults that meet together in a home setting where participants can make friends and grow spiritually.
Connect Groups meet two times a month at a host home and go from February to June and September to December. Each group can be different from age, season of life or want to study a particular topic together. Expect each group to last at least two hours. Often the group shares a meal together before they go through their study.
We have new group topics starting up in September and would love to have you join a group to connect with those in our church family. 
Sign up in the Church Foyer or by emailing: office@columbiaheights.org
Please note that groups fill up quickly and some groups are already full so sign up ASAP.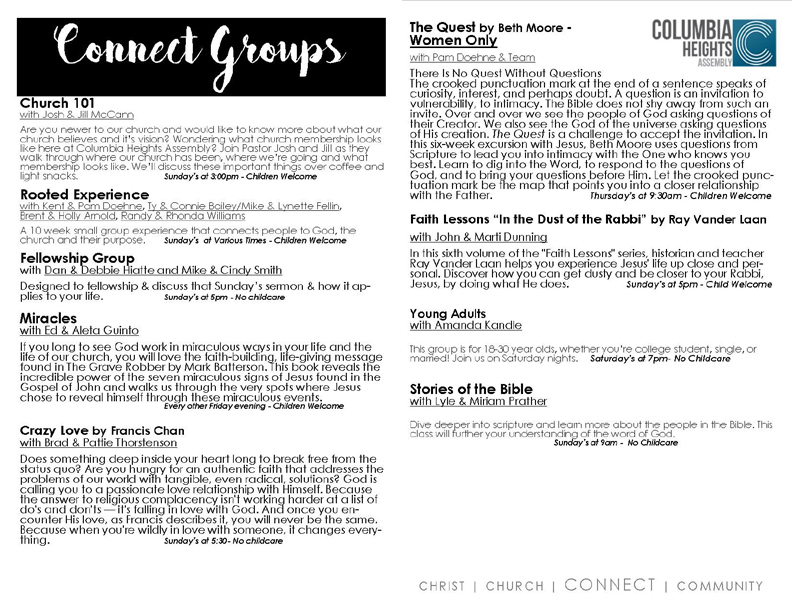 STAY CONNECTED
Church Community Builder is our online church networking site. Login to your profile to see events, when you are serving, giving statements and to connect with others. 
Mail
office@columbiaheights.org
Address
3609 Columbia Heights RD
Longview, Washington 98632